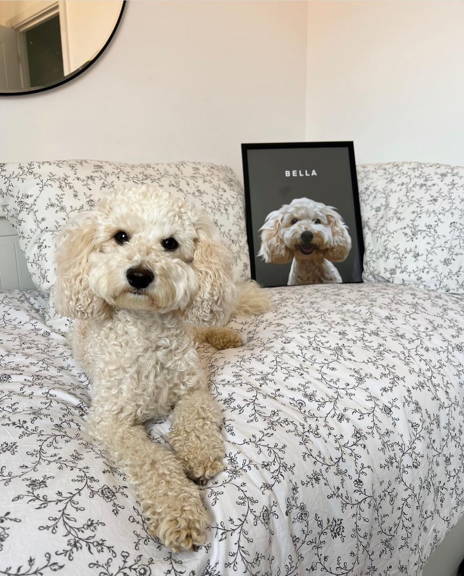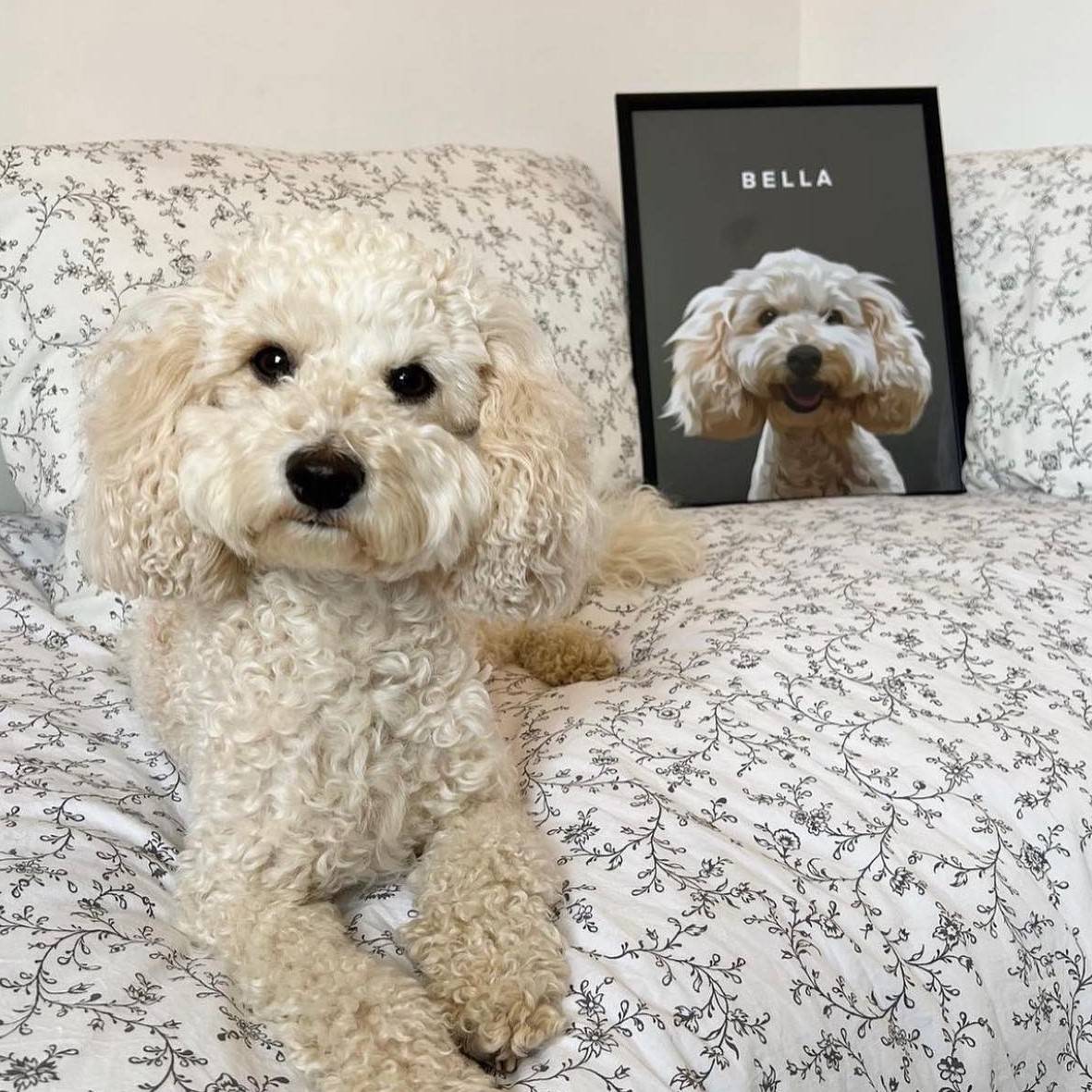 Easy to order, Customisable,
& Unique To You
We've developed our website to make commissioning your pet portrait in three simple steps!

Choose your favorite image and upload it with your order. Check our image guidelines for helpful tips.
2. Customise Your Pawtrait
Add your pets name, choose the background colour, and a variety of our frame and size options!
3. Artist Illustration & Delivery
Once your order has been submitted we'll get to work right away!
Hand drawn by real Artists specialising in pet portraiture

Guaranteed to captured every detail via digital illustration

We remove the background to focus the attention on your pet
Before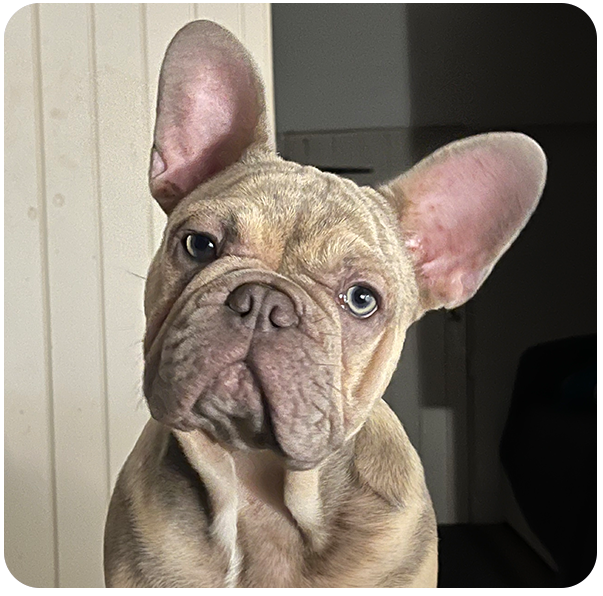 After
Frequently Asked Questions
Frequently Asked Questions
Yes, we're very happy to draw all pets! We've created lots of pet portrait from horses, to parrots, and lizards.
Can I preview my Pawtrait drawing?
We pride our selves with offering one of the fastest delivery times of your pet portraits, due to this, previews are not standard service. This is to ensures a faster delivery time to you!
We believe in keeping costs as affordable as possible because everyone deserves a pawtrait. So giving you the option to opt out of previews allows for a smaller price tag!

We do offer a preview service, which can be adding to your order. If this service is chosen, then a member of our team with email your drawing preview to the email address provided on your order. Please respond to this email within 24 hours that you're happy with your order, this is so we can begin shipment as soon as possible!
Can I change my order once its been placed?
Yes, we'd be happy to help. Contact our team at hello@thepawtrait.com within 12 hours of your order being placed and we'll try our best to accommodate for any changes. Please note that changes can only be adjusted for poster or frame size, colour, and name. We can not change the pet drawing as our artists start work right away. Simply follow our image guidelines for the best drawing.
Do I have to put a name in my Pawtrait?
Your order is completely customisable, so it's up to you whether you want a name featured in your Pawtrait.
Instagram: @thepawtrait.co.uk